VIP Monthly Exclusive Promotion
$1500 to buy one set of any below item :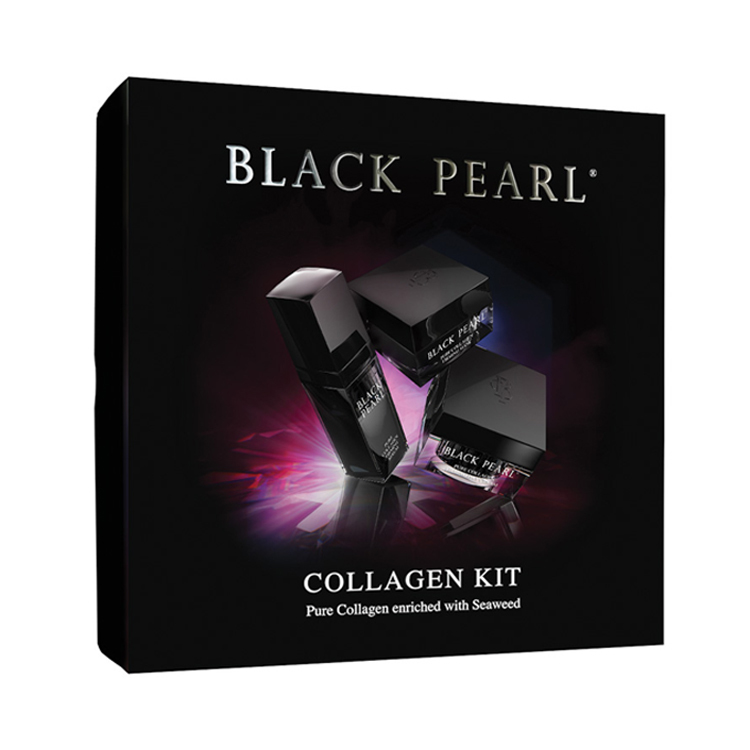 his wonderful Pure Collagen mask by Black Pearl is enriched with extremely active Dead Sea minerals, essential oils, and natural extracts that act on the deepest layers of skin while helping to stimulate healthful cell regeneration. The mask contains a high concentration of pure collagen, seaweed, and hyaluronic acid, which acts as a catalyst to produce newer, younger and firmer cells, help diminish small wrinkles, and increase the flexibility of the skin. The mask improves the level of moisture in the epidermis layer, rejuvenates the skin, and combat massagging. After using the mask, your skin will look smooth, firm, radiant, flexible, youthful, and healthy.
Main active ingredients: Collagen, pearl powder, hyaluronic acid, donaliela extract (red seaweed) and plant extracts (pomegranate, carrot and olive extracts)
Gift set includes:
1pc -
Pure Collagen Firming Day Cream
50ml
1pc -
Pure Collagen Firming Serum
30ml
1pc -
Pure Collagen Firming Mask
50ml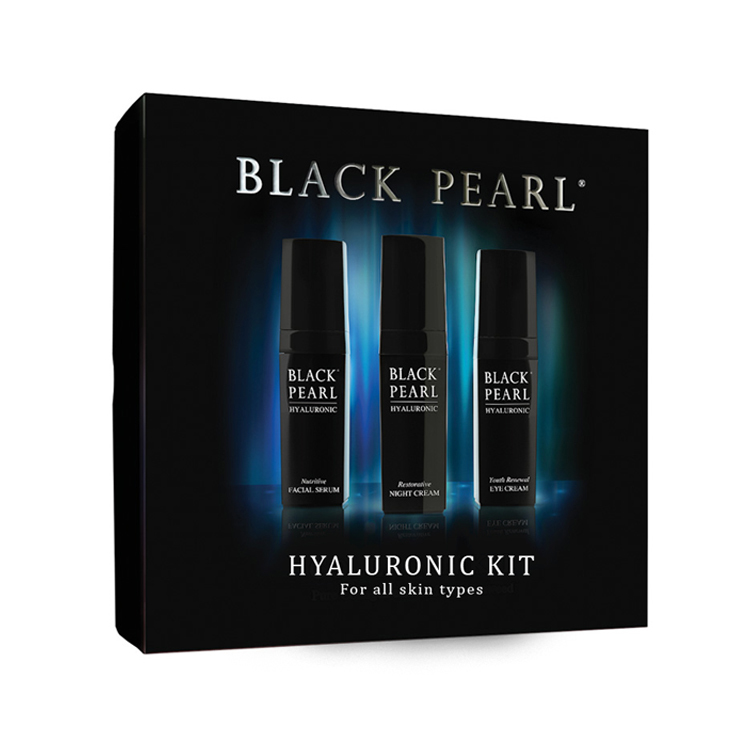 Based on the restorative power of Hyaluronic Acid (HA), this innovative skin care kit offers an effective approach to skin renewal, reducing the appearance of fine lines and wrinkles for a revived look and silky smooth feel, HA is a vital component of younger looking, beautiful skin, preserving moisture, enhancing skin repair, boosting collagen and elastin, and protecting the skin with a natural, supportive barrier against the elements. Designed for mature skin, the HA - based formulas are fortified with Lipigenin®, a rich, innovative moisturizing agent that maintains the skin's natural lipid balance and protects against dryness for a smoother skin effect. The anti-aging action of Chronogen® is designed to optimize the skin's natural regenerative cycles for an enhanced anti-aging effect that supports the skin's repair mechanisms and reduces signs of aging. A boost of Resveratrol, bursting with natural plant antioxidants that help to fight free radicals, works together with soothing plant oils, vitamins A, E and pro-vitamin B5, pure Dead Sea minerals, and hydra-rich squalene, extracted from organic olives, for improved skin flexibility, enhances moisture balance, and naturally youthful luminosity
For all skin types.
Gift set includes:
1pc x
Hyaluronic Nutritive Facial Serum
30ml
1pc x
Hyaluronic Restorative Night Cream
30ml
1pc x
Hyaluronic Youth Renewal Eye Cream
30ml